Great ways how the master speed painter can make any event more special
Published on February 7 2021
Whether you are arranging a prestigious corporate party or a noble charity show, you want your guests to have a good time. Different useful means are there to make it happen, including incorporating some unique quotients to it.
Hiring a master speed painter like D. Westry can ensure to infuse this much-needed unique touch to the event. Have a look at the continuing segment and know the ways how this prodigy can make it possible.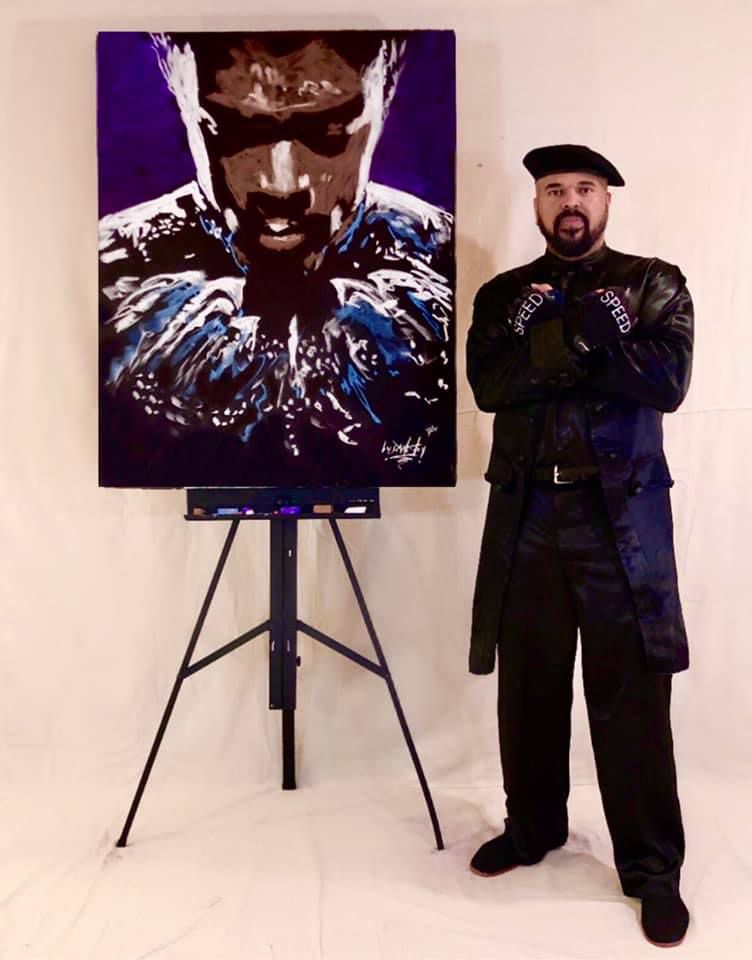 Here are the means how D. Westry can add uniqueness to your event
To find out more relevant information in this regard, go through the continuing lines.
Iconic upside downs paintworks!
This would be sufficient enough to mesmerize your invitees. D. Westry will start his work on a reversed canvas. During the painting process, you might feel it tough to catch the subject of his painting. But to get surprised you should wait till the work ends. After he will flip the canvas, be ready to witness a great picture of your favorite celeb, architectural design, vehicle, and so on!
Jaw-dropping artworks in minutes
So many things are there to keep people busy. And of course, your party mates are no exception. Entertaining such busy bees within a few minutes is not an easy task. But, this genius speed painter can do this effortlessly. Believe it or not, D. Westry is capable of creating phenomenal masterpieces just within 90 seconds! His exceptional speed never fails to blow his audience. Now you can see him performing online also.
Varieties of enthralling creations
The subject does not matter to him at all. D. Westry masters in all types of paintworks. Amid his variety of creations already some are mentioned. Other subjects that get life by his painting include shapes, specific logos, and so on.
Perhaps his excellence in all genres has helped to get the first position in every prestigious competition. All his creations are mesmerizing, unique, and suitable to redefine the art of speed painting.
D. Westry's enthusiasm to create something new and an exceptional innovative mind allow him to deliver the surprising works at the end. As a genius entertainer and painter, he assures you to give something really unique your audience might not saw before.
Contact the Master speed painter now
If you want to learn more about this exceptional master speed painter, don't hesitate to go through his website speedartman.com. Watch his most viral speed painting video posted over there carefully.