Exciting Facts About A Speed Painting Show You Will Love To Know!
Published on February 26 2021
Speed painting will be at the front foot if you talk about a few fabulous means of entertainment. A speed painting show is not about mesmerizing the guests with some phenomenal creations only. Besides this, different enthralling facts remain linked with such shows.
And to understand the real charm of such shows, you need to fix your appointment with D. Westry. However, go through the upcoming lines and check out some interesting aspects of speed art painting shows in brief.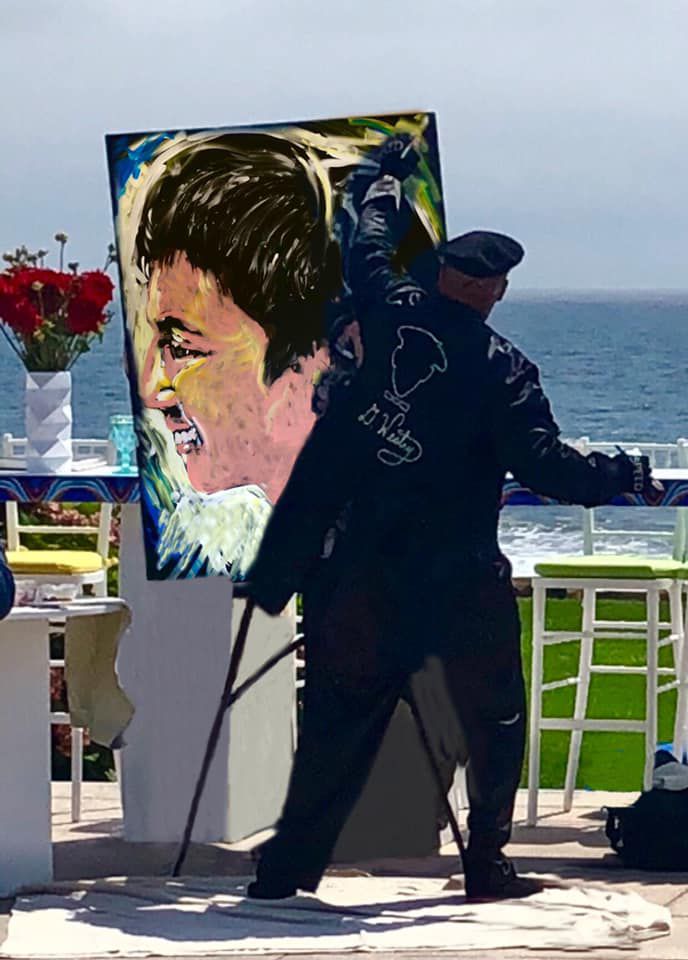 These Are The Reasons That Make A Speed Art Show Enthralling
Find out more relevant information in this regard from the continuing points.
First, an eternal artwork is all about experimentation with new art techniques and forms. Such shows also focus on redefining this art form in a better way. And D. Westry, the genius speed painter, can do this job excellently.
All his works excel from the previous one and never fail to offer incredible entertainment to his audience. Whatever be the topic is, he leaves his marks of excellence in all types of works like a master.
Second, it feels pleasurable to experience a uniquely executed painting. And D. Westry's painting technique is surprisingly different from all! He comes with an excellent talent for upside-down painting.
As the name says, he starts his work on an inverted canvas. And you will get to see the real and meaningful picture when he will bring the canvas in its original state. To get an idea about his painting technique, check out his painting videos posted on his website.
Third, as said before, such shows not only entertain the viewers but also offer something more. Yes, you may organize the speed painting performance of D. Westry for making your corporate event more special. And here's its relevance does not end.
If you are organizing an event for raising money for your charity show, you can go for it. The larger-than-life images created by this superb speed painter will make any event more special for sure.
Pay A Visit To The Website Of D. Westry
Keep your faith in D. Westry and organize a memorable speed painting show. Feel free to have a look at his site speedartman.com to gather more significant information about him. Being a world-famous speed painter, he always makes sure to give unmatched entertainment to his guests.