Want to make your trade show unique? Organize a speed painting show!
Published on April 4 2020
Have you ever experienced a speed painting show? It's truly entertaining and makes your day unforgettable. That's why most people nowadays organize it on their special event to add a touch of uniqueness.
Now, you are thinking about the same for your upcoming trade show, right? Well, if you want to organize a live speed painting show at this event, you can contact D.Westry. This world-famous speed painter can mesmerize your invitees with his amazing performance. Now, read the following passage to know the specialties of his speed painting show.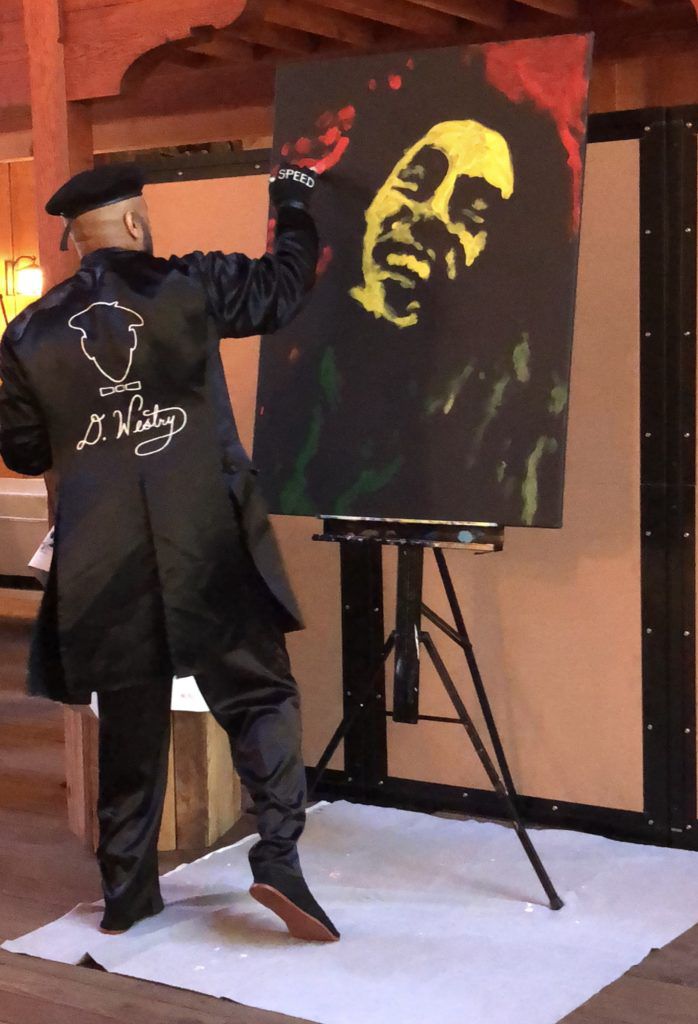 The specialties of D. Westry's live speed painting show
D. Westry, the world's fastest speed painter started developing speed art innovation as a child prodigy. After that, he has become famous as "Renowned Speed Painter" and "The Talent Show King". He has always won first place in every competition that he took part in.

Now, read the following lines to know what you will enjoy in his speed painting show.
Amazing speed painting performance
This master artist will leave your invitees speechless with his amazing speed painting performance. He can complete his artwork within a minute. And the specialty is that you can enjoy his performance with captivating music. He is the only speed painter who can complete iconic speed painting upside down in less than 90 seconds. You can see his most-watched viral video on his website before you schedule your appointment.
Full of entertainment
There is no doubt that speed painting is one of the most appreciated entertainment elements in the world. Hence, you can incorporate it in your upcoming trade show. The live speed painting show of D. Westry is not only energizing, but it's also inspirational and engaging. The most interesting thing in his show is that you cannot understand what he is painting on a black canvas. And this excitement will go on until he finishes his painting with amazing wow factor reveal. In his show, there is no space for any dull moment.
His painting
The world-famous speed painter paints celebrity portraits, well-known charity ambassador, sporting heroes, custom images in his show. He has earned so much popularity because of his amazing masterpieces and jaw-dropping speed painting performance. With his specialties i.e. "Lines of Creation" and "Speed Painting", the speed painter creates life masterpieces within a very short time. He uses his palms, brushes, and fingertips while performing. He describes the thought and emotion of his painting through cheers, inspiration, and surprise to enthrall his audience around the world.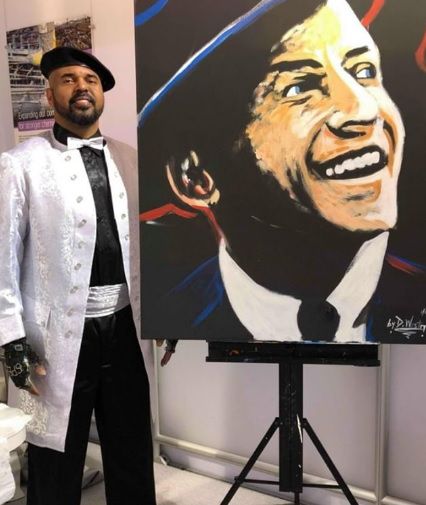 D. Westry is the most recognized personality of artistry. He performs his own "Amazing Speed Art" tour show. Besides, he performs in various events all over the world. These include concerts, corporate and private events, etc. He is the most invited performer for the charity. His artworks are sold out during a live auction.
Click here to appoint him
Want to make your trade show memorable with live speed painting? You must contact D. Westry, the master of speed art. Click on speedartman.com to know more about him and visit the Contact page to schedule your appointment.